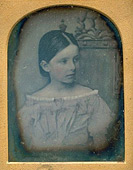 Collecting History was an exhibition of daguerreotypes and ambrotypes focusing on family portraits and idyllic images of children.  Of American, English and French origin, all of the pieces in the show came from a single private collection…
Read more…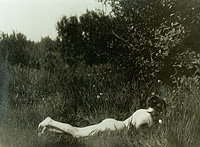 Figures in the Landscape is an exhibition of photography focusing on the work of luminaries for whom the Northwest is/was significant to their lives & careers. Images included span the 20th Century and touch on the theme of the figure (or figures) in the natural or urban environment.
Read more…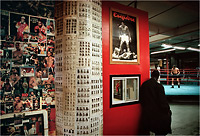 Photographs by JIM LOMMASSON
STOOTS Fine Photography is pleased to be the agent for Portland photographer Jim Lommasson's stunning series on America's fight club culture.  Shadow Boxers: Sweat, Sacrifice & the Will to Survive in American Boxing Gyms and its forthcoming publication, documents a seven year commitment to mining the remarkable enclave of inner city boxing gyms, shining a bright light on its mentors, its prodigies and its heroes.
Read more…

This exhibition of Architecture in Photography has been curated to pair portraits of esteemed, internationally recognized modern and contemporary architects with an image, or images, of at least one or more of their creations. All photographs presented have been taken by formidable photographers, including some of the foremost of this last century.
Read more…